The Automakers are Back at the South Towne Expo Center
January 17-20, the Motor Trend International Auto Expo will yet again make it's stop in Utah.  As you may know, this auto expo is a showcase of all the newest and upcoming models of every major car maker in the United States.  Favorites such as Hyundai, Toyota, Ford, and Chevy will be present, showing off their latest in hybrid & plug-in technology. Download the Floor Plan.
There will be other features and attractions at the Utah Auto Expo this year, including Ride and Drives, the Ford EcoBoost Simluator, duPont REGISTRY™ display, a collection of classic cars from Ardell Brown, and a Ford Mustang pool table for your entertainment.  Information on each of these features and attractions can be found below.
Whether you are looking for a new car, or an excuse to go sit in some of your favorites, be sure to catch the Auto Expo January 17-20 and get your tickets at a discounted price (found below).
| CASH ONLY | |
| --- | --- |
| Adults | $10 |
| Children (7-12) | $6 |
| Children (6 & Under) | FREE |
| Senior Citizens (62 & Over) | $6 |
| Military (w/ any DOD ID) | $6 |
| Family Days - Sun & Mon (12 & Under) | FREE |
| Day | Hours |
| --- | --- |
| Friday, 17th | 11am - 10pm |
| Saturday, 18th | 10am - 10pm |
| Sunday, 19th | 10am - 8pm |
| Monday, 20st | 10am - 8pm |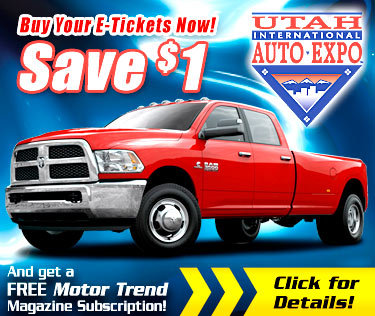 Features & Attractions
Ride & Drive by:
Ford
Chevrolet
Buick
GMC
Chrysler
Honda
2015 Models
Chevrolet Silverado HD
Cadillac Escalade
Chevrolet Suburban
GMC Sierra HD
Ford EcoBoost Simulator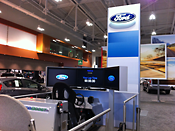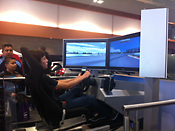 The Ford EcoBoost Simulator is part of Ford's interactive displays this year and is meant to give you the experience of driving the new Focus ST.  With screens and a steering wheel in front of you, hydraulics will move you up, down, and tilt you side to side, simulating your experience on the race track.
Xfinity® Family Days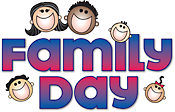 Family Days are Sunday, January 19 & Monday, January 20. On each of these days, kids under the age of 12 get in Free with a paying adult, sponsored by Xfinity®.
Ford Mustang Pool Table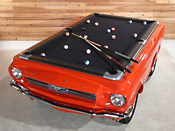 Yeah, Ford wants you to come play pool with them on a custom Mustang pool table. Go show them what you got.
Meet Nickelodeon's SpongeBob SquarePants®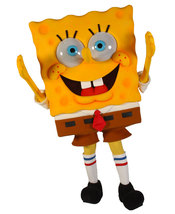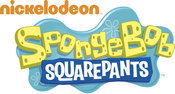 SpongeBob SquarePants will be at the South Towne Expo Center Sunday, January 19.  Bring your camera and have your picture taken with this Nickelodeon character.