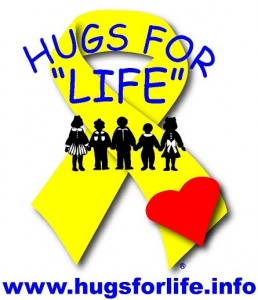 Utah Car Czar – The 2012 Hugs for Life annual classic & motorcycle show & ride returns this year in August to help with suicide prevention & awareness. This is one of many activities Hugs for Life puts on to raise awareness about the suicide rate.  Although the entrance fee for the car show is free, donations &contributions are always welcome to help raise awareness.
So who can enter this car show?  If you own a car, truck motorcycle, boat, golf cart or anything other mode of transportation you are welcome to enter.  This is also the first year they have added a Motorcycle ride to make this Utah event even more exciting.  Said events will go from 9am to 3pm Saturday, August 25.  The event was so big last year they have chosen a bigger location to accommodate for all of you.  See below for more details on the event and to download a  registration or information flyer.
"Suicide is never an option!"
Hugs for Life Car Show Info:
Date: August 25th, 2012
Time: 9:00 am to 3:00 pm (Awards ceremony at 3)
Motorcycle Ride leaves at 9:30
Location: Valley Regional Park – 5100 S. 2700 W. Taylorsville, UT
Who Can Enter: Cars, Trucks, Motorcycles, Boats, Golf Carts, Special Interest Vehicles & other modes of transportation
Cost: FREE!! (Donations and Contributions are always welcome to help raise awareness)
BREAKFAST & LUNCH ARE AVAILABLE AT THE SHOW!!